The big question with Kevin Hamon is whether he's an innovating engineer or an HR eng-enius. We've lost count of the many talents of this man who, together with Penda Coulibaly, was behind the creation of Ampersand World.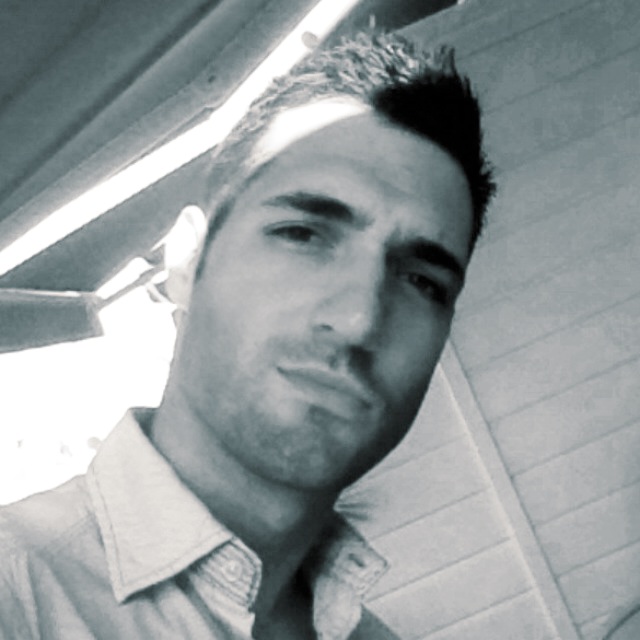 An engineer by training, coach and 'serial entrepreneur' with a flair for financial markets, R&D, human resources and mentoring, Kevin Hamon is shrewd and intuitive – the unseen face of Ampersand World, who has worked alongside Penda Coulibaly all these years. But make no mistake, this thirty-year-old with his Hollywood good looks is a real career booster. He can fill posts in record time and was recently behind the launch of the 'Career Booster' service on the ampersand-world.com website. After meeting this visionary in the welcoming surroundings of Ampersand World's offices, here's all you need to know about him in 10 questions!
#1/ Hi Kevin! Can you introduce yourself in a couple of sentences?
I'm a brainstormer, an all-rounder with a passion for entrepreneurship and adventure. I'm driven by a desire to constantly improve what's around me, to learn and help those who want to succeed. I studied physics, then maths, computer science and finally finance. It was somewhat by chance that I ended up in Geneva starting my career in asset management with BNP Paribas. For more than 10 years, I delighted in pushing the boundaries and challenging the institution, particularly when it came to portfolio management, where I unexpectedly ended up honing my marketing skills. I had a brilliant team and together we were able to turn our department into a world leader, winning many awards along the way. During this period, I also had the chance to meet people who made you want to push your own limits, think that anything was possible and dare to take the initiative. Penda Coulibaly was one of these people. The seeds of Ampersand World were pretty much sown when we first met. It came from the idea that it is possible to do HR better, that every individual has a true potential that it is time to reveal. That was why, a year ago, I decided to devote more of my time to these projects that are so close to my heart by joining the ranks of Ampersand World, the company we had set up 5 years earlier.
#2/ Together with Penda Coulibaly, you have been closely involved in the Ampersand World project from the very beginning. What are you most proud of today?
I recently came across the documents that we prepared when launching Ampersand World and they made me smile. I was amazed by how far we have come. If the world of recruitment wasn't so confidential, I would have liked to share a few anecdotes with you about our first experiences with clients and candidates – the ones that make our work meaningful. Ensuring that our clients and candidates are satisfied is our motivation. If I had to choose just one thing that makes me proud, it would be the incredible work done by Penda in building, brick by brick, this unique 'agency' model. Whether it's providing recruitment services, training candidates or organising events, the team always gives its all to add value to the Ampersand World experience. This has had some fantastic outcomes and resulted in some truly outstanding careers.
#3/ You're an engineer by training. What impact has your vision had on Ampersand World?
I'm something of a provocateur. I can't stop myself from thinking about what we could do better and I challenge the status quo. For example – and this is one of the founding principles of Ampersand World – for me, every application is important, so I'm constantly trying to improve how we handle them. I have a logistical approach and an organisational vision. I try to make the way in which we work more efficient and I bring a little science (and marketing) to our working practices. My work will be done the day when we can recruit the right candidate for a post in a single day, train people all over the world and connect as many people as possible.
#4/ You've just launched the Career Booster service. What new measures are you planning to introduce in the years ahead?
Why wait years? We're coming up with innovative ideas every month! In October, we launched the Career Booster service to respond to the needs of all those who want to progress their career or find a professional opportunity more easily. This month, we're getting our followers involved in recruitment with the launch of our 'Refer a Friend' programme, where they can recommend talented contacts and get CHF 1,000 as a thank you. The future is full of promise and we're planning lots of surprises, so watch this space!
#5/ The world of work is undergoing a complete transformation. What new skills do you think the employees of tomorrow will need?
We're seeing a threefold change: an industrial and digital revolution that is shifting the social paradigm; a new post-crisis era in finance that is disrupting established models; and pressure from new generations in search of values. The pace of change is undoubtedly accelerating and with it comes a greater need for talented individuals who can adapt to these changes. The way I see it, the employees of tomorrow will no longer be able to be dogmatic; they must prove themselves to be agile and inventive, with a fighting spirit. In the near future, the world of work will have to make more room for what we call 'soft' skills and imagination. These qualities will not only be vital to carrying out our work, but also to effectively managing our careers, which won't be as linear as they are now.
#6/ Do you honestly think that the covering letter has a future in the world of recruitment?
I haven't advocated covering letters for 10 years. In the vast majority of cases, they're simply a formulaic letter that tells us nothing but is seen as the done thing. I also don't believe that the CV as we currently know it has a future. We no longer demonstrate our motivation with words, but with action. Nowadays, it's our approach that makes us stand out and not what we write. If I had just one piece of advice for those looking for a new opportunity, it would be to be daring and to act. Assert yourself: be proactive, be imaginative. As amazing as it may seem, we have all become by-products of the labour market. For better or worse, we have to develop our own personal branding and, without a doubt, a covering letter won't be a part of that. It has been replaced by having a presence on Google, for example. It's important to set yourself apart but, at the very least, make sure that people can find you online.
#7/ What do you think about using pre-recorded recruitment videos?
Recorded video interviews are to recruitment what a spyhole is to your front door – a handy way of working out whether you're going to let someone in, without expending too much energy. The number of applicants is so high that this technique does have a role to play in systematising and filtering applications. It also has the advantage of giving those who are more comfortable speaking than writing a chance, but, other than that, it's not much nicer than talking to an answering machine…
#8/ You attended the #rmsconf conference. What recruitment-related innovations made the biggest impression on you?
Recruitment is not immune to the digital revolution and big changes are under way behind the scenes. We are at the dawn of a new era in recruitment, an era in which humans will make greater use of big data. As cold as it may seem, artificial intelligence, in all its forms, is taking off and becoming more relevant in analysing different career paths and exploiting vast quantities of data from stacks of CVs. Alongside this quiet digitalisation of processes, job search methods are also changing. I'm hardly exaggerating when I say that, nowadays, candidates search for jobs directly using Google and companies looking to recruit find them by posting an ad on Allociné. In other words, recruitment agencies that content themselves with simply faxing CVs are not long for this world. Here at Ampersand World, we want to be a part of this revolution and we are exploring all possible avenues for innovation that could help to progress our business. Having said that, we're also keen to maintain our human ethos and to be able to listen as much as possible to what makes every individual unique. Personally, I'm not quite ready to hand my career over to a machine, however sophisticated it may be!
#9/ I get the impression that there's a real chemistry between you and Penda. If you had to define this chemistry in terms of a particular relationship, what would it be?
(Laughs) Salt and pepper? Each has its own unique characteristics, but one on its own isn't enough to bring a dish to life.
#10/ What is your favourite commodity? Or, put another way, if you were a commodity, which would you be and why?
In my view, people are the number one commodity. It's people that inspire me and give me the energy to drive my projects forward. In short, I'm already a commodity! But we're not about 'trading' this commodity. Here at Ampersand World, we see ourselves more as 'mediators'. Without a doubt, what we share in common with our clients and candidates is our passion for the world of commodities in the broadest sense – people included.