Richard is working for 19 years in the financing of Energy Commodities flows, with an experience on both sides of Trade Finance: in international trading companies such as Trafigura, Masefield and Mercuria, and in a leading commodity bank, BNP Paribas. Passionate, challenger, and deeply human, Richard shares his universe with us, answering 7 questions..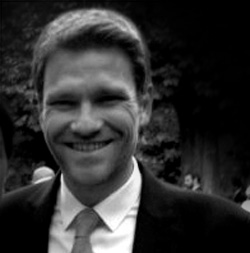 What is the best moment you can remember in your career?
It's difficult for me to choose a single moment, I'd prefer to talk about the good experiences that the industry has given me. The various opportunities that have allowed me to live on several continents and work abroad for many years. London, Vienna, Singapore, were all opportunities that enriched me both personally and professionally. The different cultures, visions and histories of the people you work with give you a considerable human dimension and an understanding of environments and mentalities that are highly valuable for getting ahead.
If you had to give just one piece of advice to a junior starting his/her career, what would it be?
You should never take anything for granted and always question yourself. You become efficient by focussing on your work. You need to understand and interpret your tasks and responsibilities and it's by keeping a cool head, without succumbing to outside influences, that you become efficient. In trading companies, we are the ones that give weight to our positions: you're given the initial scenario and it's then up to you to write the story. I would add that it's essential to anticipate problems in order to be able to get around them.
Do you have a Motto/Lucky charm?
I'd say I have two: "The early bird catches the worm" and "the grass is always greener on the other side of the fence." It's when you start asking yourself too many questions that you muddy your mind. It's essential to stay focussed in order to perform.
What do you enjoy the most in your day-to-day job?
In my everyday life I enjoy the interactions between the various teams, particularly when negotiating our dossiers and deals. It's extremely stimulating! In our profession you always know when your day will begin, but never when it will end. After 19 years in the industry, I can confirm that there is no place for routine. I have to say that it's quite wonderful!
"After 19 years in the industry, I can confirm that there is no place for routine"
If you had to do it again would you chose the same career path?
I'd make the same choices! I think I've been lucky, although I believe that you make your own luck. Maybe I would have tried to spare myself a bit more, with less travel and fewer sacrifices, although as a rule it's the flip side to a stimulating job. But if that had been the case I would certainly have regretted missing out on experience abroad in answer to your question…
Where is your favorite place on earth and why?
At my home with my family, that's where I recharge my batteries. Travelling means losing sight of your roots, so the family home is my point of reference.
How would you qualify your relationship with Ampersand World?
Constructive and innovative. We should have done this interview while jogging around the lake…