Kikka Harrison has had a long career as a commodities banker both in Geneva and New York. Her latest role as Chief Risk Officer at Sahara Energy International has allowed her to optimize her wide spectrum of experience in the Oil Industry. Prior to working for Sahara, Kikka occupied senior posts with large financial services companies such as BNP Paribas, UBS, Credit Lyonnais (now Credit Agricole) and others. She continues to conduct research on banking regulations and its effect on commodity trading and has developed a profound understanding on regulations such as Dodd-Frank and EMIR.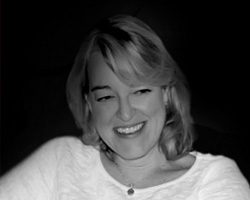 She recently made several presentations on Basel III and its implementation in Switzerland. Her analysis of the industry has been cited in publications such as Bilan.
She currently teaches risk management in Europe and in the USA and conducts commodity trading master-classes at University level.

What is the best moment you can remember in your career?
The best moment was at the beginning of my career at BNP Paribas. It was new, dynamic and grandiose because I was meeting a lot of major personalities from the sector. The people I worked with were young and there was a strong team spirit. I was really lucky to have this experience.
If you had to give just one piece of advice to a junior starting his career, what would it be?
Be open and curious about everything and do not set yourself limits. Having an overview of the sector will allow you to be versatile, open-minded and even more efficient. Your added value will manifest itself in a broad understanding of all the chain links in the sector.
How do you think commodity trading will evolve in the near future?
There are many angles from which to look at the situation, depending on the actors in the market, the geographical area and the inherent strategies. Hedge funds will not take the same risks as a bank, for example.
What is the biggest challenge for a woman in the trading industry?
To be aware of the opportunities available. I was lucky enough to evolve in my career due to my flexibility and ability to seize opportunities. When I was asked to move to New York, I did it, and when I came back I headed the American desk in my bank. My philosophy is to really understand what the client needs and find out how the bank can do it. As a woman you really do have to run that extra mile and to work twice as hard as a man.
As a woman you really do have to run that extra mile and to work twice as hard as a man.
What would you have done if you hadn't gone into trading?
I graduated with a degree in literature and I must admit that it is one of my passions. So, I suppose I would have been a teacher of French literature. I really like sharing my knowledge and handing on my experience. But it is a really hard question because my greatest passion is commodity trading.
How could you qualify your relationship with Ampersand World?
I see Ampersand World as playing a different role in the market. They have a vision for their clients and ambition for their candidates. I can see them becoming a well-established name in the field.
How did you enter the world of commodity trading?
By chance, I met someone on a beach in Portugal. I was 21 and was babysitting my younger brother, while a man next to me was babysitting his daughter. We started talking and as I had been reading the newspaper I knew the price of crude oil. This impressed him and he told me about his job…. 2 weeks later, I started at the BNP.