After 20 years of successful career in Communication, Marketing and Sales, Didier is now the CEO of Tailored Relocation, proposing exclusive relocation services in Switzerland to private people and companies from all over the world. Along the years, he built an extensive network and gained a reputation of excellence on the market. Portrait of a passionate CEO and Manager through 6 questions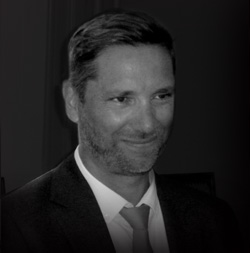 What is the best moment you can remember in your career?
I'd say it was when I started my job as Branch Manager at Primacy Relocation. I spent the early months firefighting – client meetings had become veritable tribunals and we were gradually losing the client that supported all of our Swiss offices. The stakes were clear – if they terminated the contract, we had no other option but to close the Lausanne and Zurich offices and reduce the Geneva team by half. After six months, they were smiling and said that they were signing for a further 2 years. During this period, I had to build a new team from scratch. From the start I asked all my staff to get out their contentious dossiers, we re-examined them from all angles and sorted out the problems. Our cooperation was extremely rewarding. We emerged from this initial period very strong.
If you had to give just one piece of advice to a junior starting his/her career, what would it be?
I would say that to be a good manager, it is essential to listen to your staff. They are the ones getting their hands dirty. Similarly, a team needs a manager who will lead. Humans need to be guided by exceptional people. I think that when we are searching for new challenges, it is vital to prioritise the quality of your staff, of the hierarchical superiors who will train us, before considering more material aspects.
It is vital to prioritise the quality of your staff
Do you have a Motto or lucky charm?
Harmony. It's what I seek all the time! It is also why I often play the part of amateur mediator and am involved as a third party in conflict situations.
What do you enjoy the most in your day-to-day job?
As an entrepreneur today, I appreciate being able to do what I think is right in business terms without having to implement directives that come from higher up. I can apply my own vision of things without taking orders, and beyond that I like being out in the field. But I cannot deny that this freedom comes at a price, and to keep the business afloat we have to accept some less interesting projects. Creating your own business is an exciting venture, it's your own baby and provides plenty of adrenalin. But I still need to put my ideas to the test, and that serves as my guide for moving forwards.
Where is your favorite place on earth and why?
Surrounded by my loved ones on a yacht… of which I am captain of course! Time spent on a yacht is very special – the time that passes has a different value. We are dependent on the weather, the conditions of the sea; you cannot always do what you want. Facing all these elements with people you are close to is very rewarding.
How would you qualify your relationship with Ampersand World?
As a friendly partnership. Ampersand World has brought in clients, but beyond that, it has also brought a human dimension to my everyday work. I have truly felt that my contacts at Ampersand World were my own colleagues. I like the dynamics at Ampersand World and their way of moving forwards, I have really enjoyed working with them.