Following an outstanding academic career (including an MBA from ESSEC Business School), Elizabeth Driay started her career on the trading floor at ELF, before moving on to work for some of the biggest names in the oil industry, including Arcadia, Sahara and Sempra, not only in Geneva, but also in Paris, Moscow and Nigeria. With a GARP certification, Elizabeth is not only passionate about her work, but also devotes much of her time to a range of charitable and educational projects.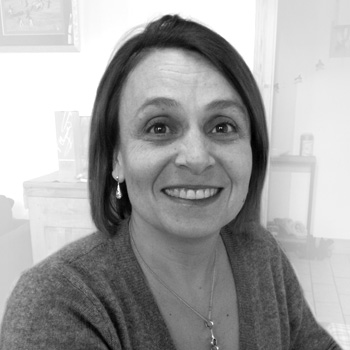 #1/ What is the best moment you can remember in your career?
From a personal perspective, it has to be my time at Sempra Energy Trading. I was completely in tune with my team – going to work every day was a real pleasure. We understood one another perfectly and everyone was incredibly professional. It was also during this period that I really got to understand the discipline involved in the American school of risk management, which these days is applied to everything. I was there for 3 years. From a purely professional point of view, I would say my experiences in Moscow with ELF Trading and my role at Sahara. Every morning threw up something completely new and unfamiliar. My focus was on entrepreneurship and development and everything had to happen at top speed. I had to become an expert multitasker – it was pretty much the opposite of Sempra.
#2/ If you had to give just one piece of advice to a junior starting his/her career, what would it be?
Never stop learning and educating yourself and constantly broaden your horizons. If you sit at a desk all day, then don't forget your physical fitness. If your work is focused on Asia, then don't forget about Africa. Everything is inextricably linked and changes so quickly, so it's important to stay alert and open-minded.
It's also vital that you respect your team. Teams and people complementing one another are what make true success stories. An individual's value is linked to their environment.
#3/ Do you have a Motto/Lucky charm?
For me, understanding and tolerance are key values, but they sometimes come at a high price…
#4/ What do you enjoy the most in your day to day job?
Finding solutions and identifying problems that are almost never the same.
#5/ If you had to do it again would you choose the same career path?
Good question… I love the arts and architecture – both are industries that contribute to our well-being.
Having said that, I adore my job and find it extremely fulfilling. It suits me to a T! It allows me to draw on my interest in engineering, while at the same time fulfilling my desire to travel, learn and discover new cultures.
From this perspective, I might have liked to stay in Russia for longer. I really valued my experience and the professional environment there – it forced me to constantly think like an entrepreneur. I found what followed a bit less exciting.
#6/ What is the biggest challenge for a woman in the trading industry?
To tell you the truth, I don't see any particular challenges – apart from the fact that when you're a trader, it can be harder to work with other women in the company than with men. Without wanting to make generalisations, operational positions are often held by women, who support and sometimes even mollycoddle those working on the trading floor, who more often than not are men. In this situation, their relationship with a female trader is more complex.
#7/ Where is your favourite place on earth and why?
Paris, where I was born and grew up. It's a well-designed city with stunning architecture that has adapted well to the passing of time. It offers a combination of culture and savoir-vivre, with all the delights of great local cafés.
#8/ How could you qualify your relationship with Ampersand World?
Excellent! It's very friendly and balanced – both sides are in it for the long term.