Has made Ariane Sicilia El Saïd the uncompromising woman of conviction she is today. After starting her career in marketing, she quickly decided to make the move into big multinationals, successfully tackling many HR challenges. She is highly respected within her field and has held the post of HR Manager at Neste Oil since 2008.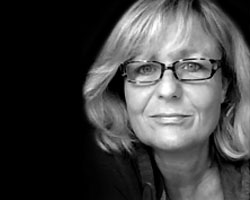 What is the best moment you can remember in your career?
I have had to face many challenges over the course of my career, but the challenge I took on with Neste has to be the highlight. I started with Neste in November 2008, when there was still a huge amount of work to do. To give you an idea, we have gone from 23 employees, 85% of whom were expatriates, to 54, of whom just 4% are expatriates.
If you had to give just one piece of advice to a junior starting his/her career, what would it be?
It might seem old school, but for me, you need to give it your all without expecting anything in return. You need to focus on the added value that you can bring to your employer before thinking about how to advance your own career. This 'company-oriented' mind-set is a key asset for succeeding within an organisation and I am convinced that sharing and hard work will get you what you want.
"Sharing and hard work will get you what you want"
Do you have a Motto/Lucky charm?
"Behaviour breeds behaviour." It all boils down to attitude. In the world of work, maintaining a positive mind-set is key and will determine other people's attitudes towards you!
What do you enjoy the most in your day-to-day work?
I enjoy coaching line managers and colleagues when they need to make decisions, particularly in complex situations. That's why Neste gave me the opportunity to take part in the 'NExLeader' training programme, where I learned a lot about listening. Rather than trying to solve every problem, you need to know how to ask the right questions to help people find the solutions themselves… It's very rewarding!
If you had to do it again would you choose the same career path?
No, not at all! I would have gone into something artistic or political. I would have liked to study the history of art or archaeology. I am passionate about writing and took workshops at the University of Geneva for several years. I don't have the time at the moment but I plan to take it up again later down the line.
What is the biggest challenge for a woman in the trading industry?
I am fortunate to work for a Finnish company where there is a strong commitment to gender equality. Our traders, men and women alike, are very respectful and go against all the stereotypes.
WWhere is your favourite place on Earth and why?
At home with my family, without a doubt. It's where I feel secure and at ease, so it's the ideal place for me to relax.
How would you qualify your relationship with Ampersand World?
Initially, we did a lot of our recruitment in-house, but more recently I have had the opportunity to work with AW and I must say that I have been impressed by their speed. They are highly professional and have a huge amount of expertise. Talking to partners who understand the ins and outs of the business is critical and I highly recommend them!