What is the best moment you can remember in your career? I'm there now! My best moment has truly been since June this year, when I joined Starfuels. All the effort and hard work that I have put in since the very beginning of my career – building a loyal client base, increasing my knowledge of the market and developing my expertise – are now really beginning to bear fruit. So I would say that it is this background, combined with my move to Starfuels, that represents one of the best moments of my career.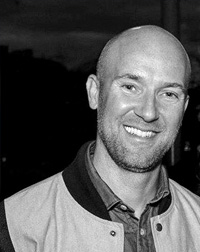 If you had to give just one piece of advice to a junior starting his/her career, what would it be?
Move into a sector that you're passionate about as early on as possible. Nowadays, we are expected to be highly specialised on a particular market and it's easy to get pigeonholed – hence the importance of choosing wisely and as quickly as possible. This means moving into the right sector from the start, but therein lies the difficulty – at that stage, you don't know the growth markets or future prospects, let alone the received ideas and realities of working on the ground.
Do as many placements as possible, with all kinds of organisations – big, small, it doesn't matter. Get to grips with the reality of the business and build up practical work experience.
Always being available for your clients is part of the job of being a paper broker. It's tough and demands huge personal investment, but it's absolutely key to succeeding. You really have to throw yourself into the work. The information you provide, whether voluntarily or on request, may well influence the market – it's exciting!
Do you have a Motto/Lucky charm?
I have a few, but I would say that the most important one in my view is to always respect the person you have in front of you. There's nothing worse than contempt!
"There's nothing worse than contempt!"
What do you enjoy the most in your day to day job?
Talking with my clients. It's all about interaction, whether in writing or by telephone. I feel their stress, their speed, whether things are going well or if the market isn't going their way. These are long-term relationships that are built up over time. I would say that most of my clients have been working with me for 7 or 8 years now, since I started at Thomson Reuters.
If you had to do it again would you choose the same career path?
Not entirely! I spread myself a bit too thin by studying law and then business, as well as doing an apprenticeship.
I discovered the world of trading in my first job at Gindre et Duchavany, where I worked in copper and non-ferrous metals. I liked the sector straight away and I have to confess that I did strike lucky. I wanted to start out in international trading and I was immediately parachuted into a role where I was managing Asia, Oceania, Latin America and Africa.
After this initial experience, I left to work for an organisation where this wasn't the main area of expertise, whereas I really should have stayed in trading. After making that move, I had to work hard to get back on the right track and avoid getting pigeonholed!
Where is your favourite place on earth and why?
Rio de Janeiro! I was lucky enough to live there for a year when I was a student. It's the most magical place I've ever been – there's the culture, the pace of life, having the beach right in the city… Plus the people are incredibly friendly and open-minded! Moving away was tough.
How could you qualify your relationship with Ampersand World?
I first came across Ampersand 4 years ago and our relationship has only strengthened with time. I have had the opportunity to collaborate with Ampersand in the various organisations where I have worked. We have an excellent relationship that is focused on the long term. Whenever I am asked for advice on an issue relating to recruitment, partnerships or market information, my initial reaction is always to get in touch with AW!