Tatiana has more than 10 years of experience in the oil sector. Her excellent technical capacities have allowed her to develop her career towards trading and business development posts. Tatiana is open, dynamic and highly appreciated in her sector. Let us discover together her business philosophy.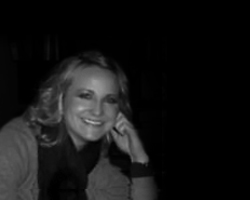 What is the best moment you can remember in your career?
I was very lucky at the beginning of my career. When I had finished my studies, I met somebody from a major who asked me "Do you want to work in the oil business?… Well tough – unfortunately you're a girl and you'll never manage it". That was what decided me. I fought to join a company working in oil logistics and after a while they sent me to Georgia to train me. This was my first time away from home and the idea of self-improvement and taking on a challenge and proving that one can do something was fantastic.
If you had to give just 1 piece of advice to a junior starting out in his/her career, what would it be?
To be well aware of one's capacities. In this business, you need to know how to be humble. Learn before you try to reach the top. Not everybody can be a trader. You need to know how to be tense and relaxed at the same time, to be sincere and respect those who train you. A certain degree of maturity is necessary because the disillusionment of the "bling bling" trader can be violent.
What is the biggest challenge for a woman in this industry?
The biggest challenge is knowing how to position oneself as a business partner. It's a male-dominated profession for sure, but to try and play the same role is not a good idea. One needs to remain oneself and, above all, to stay flexible. It's a question of remaining very professional and working with respect. With my team, I do the same; I am open and I shoulder my responsibilities.
"It's a male-dominated profession"
Do you have a motto/lucky charm?
I have not adopted any proverb in particular. It's more the idea of challenge that appeals to me. The magic phrase for me is "you can't do that". Then, I do my utmost to succeed in doing whatever it might be.
What would you have done if you hadn't entered the world of commodity trading?
My studies were in 3 different areas. Firstly, foreign languages, then law and finally, international trade. When I was studying law, I found the world of criminal investigation totally thrilling. I even studied criminal law as a major. I would have liked to be a medical examiner, or to have worked in forensics.
How could you qualify your relationship with Ampersand World?
We met in the aeroplane on the way to IP week. Their reputation together with the network we have in common has reinforced our relationship. I appreciate their professionalism and the ease of communication and confidence there is between us.