After several years in the oil trading and shipping industry Christophe Gouteux is now Commercial Director of Geneva Branch for Next Maritime. His solid background in the inspection and operations have allowed him to build an extensive business network. Christophe is a one of his kind personality in the business. Loyal, friendly and extremely efficient.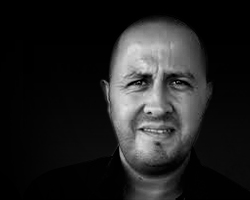 What is the best moment you can remember in your career?
The day I was offered a position in the operations team despite coming from an oil inspection background. Having such an opportunity was huge for me. I stayed there 3 years and then was asked to open the office in Geneva. It launched my career and since then I have been able to develop the activity.
If you had to give just 1 piece of advice to a junior starting his/her career, what would it be?
Never forget where you come from. In your career, you will meet real professionals and others. Never think that you've reached the top and that everything has been achieved. There is always a new challenge somewhere. Remember the person who helped you when you needed it and return the favour.
There is always a new challenge somewhere
Do you have a Motto/Lucky charm?
Sharing is loving. This is to emphasis the fact that human relationships are crucial in business. You will prefer doing business with someone you like and when there are good synergies..
How do you see your role?
My day-to-day role is to meet people and develop the business. I love interacting with people and client contact is what drives me. I'm passionate about what I do. What is important to me is to still want to go to work every morning.
What would you have done if you hadn't gone into commodity trading?
I would have loved to work in forensics. To investigate, find clues and analyze them would have been of interest to me. Moreover I would have liked to live in the USA, I love this country and have studied there.
How would you qualify your relation with Ampersand World?
It's a very professional and friendly relationship. Talking to people who are experts in their field allows me to exchange on business matters. Their efficiency and discretion allow me to recommend them to my contacts without hesitation.